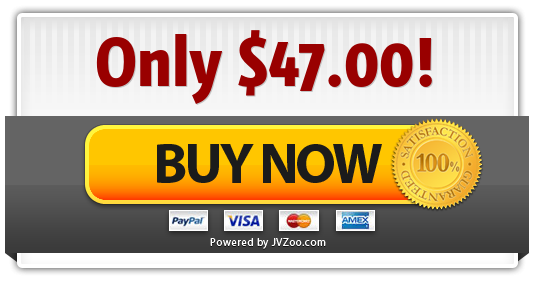 From: Ty Tribble, Google's # 1 Network Marketing Blogger
Re: Exclusive WordPress Coaching & Video Tutorials
Listen, you're smart and you're here because you know that having a successful WordPress Blog online can be a big difference maker for your business. In fact, the one thing that just about every top Internet/Network Marketer has in their arsenal is a blog...
David Wood (Founder of Empower Network) - www.WorkWithDavidWood.com
Ray Higdon (Top Earner & Blogger) - www.RayHigdon.com
Michelle Pescosilido (Top Facebook Network Marketer) - www.OnlineWealthPartner.com
Brian Finale (Co-founder of MLSP) - www.BrianFinale.com
Ann Sieg (Founder Renegade Network Marketer) - www.TheRenegadeBlog.com
Diane Hochman (Attraction Marketing Pioneer) - www.DianeHochman.com
Eric Worre (Top Network Marketing Leader) - www.NetworkMarketingPro.com
Cesar Rodriguez (10+ Year Networking Veteran) - www.CesarLRodriguez.com
Troy Dooly (Industry Advocate) - www.MLMHelpDesk.com
Todd Falcone (Insider Secrets To Recruiting...) - www.ToddFalcone.com
Kim Klaver (Top Industry Trainer & Author) - www.KimKlaverBlogs.com
And me...
Ty Tribble (Author, Internet Marketer and Blogger) - www.MLMBlog.net
I founded my MLM Blog in October of 2003 and today it is listed as the # 23 small business blog in the world according to Blog Rank.
And over the years, I have learned quite a few strategies that can help anyone take advantage of the power of blogging with WordPress.
The Big Hurdle To Launching Your Own WordPress Blog
I have spoken with hundreds of marketers who would like to start a blog, but feel like they do not have the technical skill to set things up right.
They struggle with things like hosting, domain names, permalinks, posts, pages, themes and plug ins.  In fact, for many people all this stuff sounds like a foreign language.
So I put my technology team on creating a series of easy to follow video tutorials that will allow you to quickly and easily learn the skills it takes to set up a successful WordPress blog from scratch....
Ty Tribble's WordPress Blog Basics
***12 Click By Click Videos Updated for 2014***
Video 1: Ty's Introduction To WordPress Blogging
Google's # 1 MLM Blogger takes you through the basics and gives you a clear understanding of how a blog works.
Video 2: How To Register A Domain Name For Your Blog
Our technology team walks you through the process of registering a domain name for your blog.
Video 3: Securing Hosting For Your WordPress Blog
Our technology team helps your determine the right host for your WordPress blog.
Video 7: Creating Your First Blog Post
Our Click by Click tutorial video that will help you create your first (of many) successful blog posts.
Video 8: How To Create A Blog Page
Pages are an important part of any blog.  This video will teach you how to create your first blog page.
Video 9: How To Install Plug Ins On Your Blog
Plug ins can be one of the most important tools to separate your blog from the crowd and many are even free to use.
Video 10: Installing Design Themes On Your Blog
How to change the look and feel of your blog in just a few mouse clicks with this step by step tutorial video.
Video 11: Writing An Effective Blog Post Title
Learn how to write a traffic pulling blog title to take advantage of Search Engine Optimization and capture the eyes of real readers.
Video 12: Launching Your WordPress Blog To Search Engines
How to use search engines and web site "pinging" tools to launch your WordPress Blog to quickly gain attention and readers.
These 12 videos contain everything you need to know to quickly and easily create your first WordPress Blog the right way.
Guaranteed Updates: When WordPress Makes Changes,
Our Team Will Update The Training Videos For Free
One thing that drives me nuts as a WordPress Trainer is that WordPress is constantly making changes to their platform.  In reality they are updates and usually improvements, but these improvements (3 major updates in 2012 alone) create issues many people who are trying to learn.
So we decided to automatically update any videos that change due to WordPress updates as part of the BloggerPop membership.
This benefit is included free of charge.
Marketing, Conversions, Traffic & List Building Included...
When I originally came up with the idea for BloggerPop, I was thinking about two pricing tiers.
One tier for the WordPress Blogging Basics and a second tier for Kick Butt - Marketing Training and Advanced WordPress Tutorials.
But you will be happy to know that I ditched that idea...
...in favor of giving you everything in one easy to use package.
Your BloggerPop membership gets you instant access to an additional 17 training and tutorial videos that I originally planned to give only to $97 per month members, including: 
Increasing Your Conversions
Converting Skeptical Buyers
Turning Prospects Into Buyers
Building Your List
Creating Free Giveaways
Building Your Autoresponder
Listbuilding By Piggybacking On Product Launches
Call To Action Forms
Creating Banner Ads
Using Colors To Sell
Customer Demographics
Video Marketing Basics
Keyword Research/SEO
Social Bookmarking
You get all of these videos in addition to your WordPress Basics videos as part of your BloggerPop Membership.
New Videos Added Each Month
Each month we will be adding new videos to the BloggerPop member site.
And the great news is that you can actually help design BloggerPop by submitting video requests through the BloggerPop support section.
Your Personal WordPress Coach
In addition to the great tutorial and training videos (kept up to date with new WordPress releases) you also get Personal WordPress Coaching support.
If you have questions about WordPress Blogging, you can ask them in our support center.
Get stuck or lost? Ty Tribble and his personal coaching team will be there to help you.
"The MLM blogging game would not be the same without you
(Ty Tribble) as the pioneer. I learned so much from you and everyone deserves to learn from you..."
Ray Higdon, Top Earner and Blogger
I personally believe that blogging is a great equalizer online.
You can differentiate yourself from your competition by having a real Internet presence with your own blog.
My 12 click by click videos will walk you through the set up of your very own MLM Blog and I promise you, it will be quick, easy and painless.
I can't wait to see your blog online, collecting leads and making you money,
Warmest -
Ty Tribble
Author, Blogger & Internet Marketer
P.S. Before you scroll down and click the "Add To Cart" button, I wanted to let you know that your purchase is 100% Risk Free with my 30 day guarantee.  If you are not 100% satisfied with my videos you can get your money back, no questions asked.
Of course, I know that these videos WAY OVER-DELIVER when it comes to the value for the price, so when you scroll down and click the Add To Cart button make sure you actually watch the videos and implement them. = )
And remember, this $47 offer is is not a monthly price, it's the price for a FULL YEAR of access to BloggerPop WordPress & Marketing Tutorials.
Ty Tribble's BloggerPop - WordPress Tutorials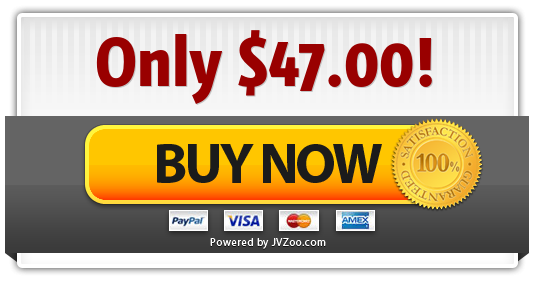 Remember, there are no hidden monthly fees.
This is the price for one year of access.
30 Day 100% Money Back Guarantee
If you get this and then decide to go back to your old ways of making a list of names, bugging your friends and family and scaring the crap out of people at the mall and bookstore...It's cool.  I will give you back 100% of your investment. But if you are ready to finally get yourself online and noticed, I'd suggest you put the videos to use and "rock this thing!".

So for one low yearly price
(less than 13 cents a day), you get...
WordPress Blogging Tutorial Videos
Unlimited Free Updates (WordPress Makes Changes, We Update The Videos)
Marketing, Conversions, List Building and Traffic Videos
New Videos Added Each Month
Free Personal WordPress Coaching
No Hidden Monthly Fees
If you are ready to finally get set up online, click the Buy Now button below now...